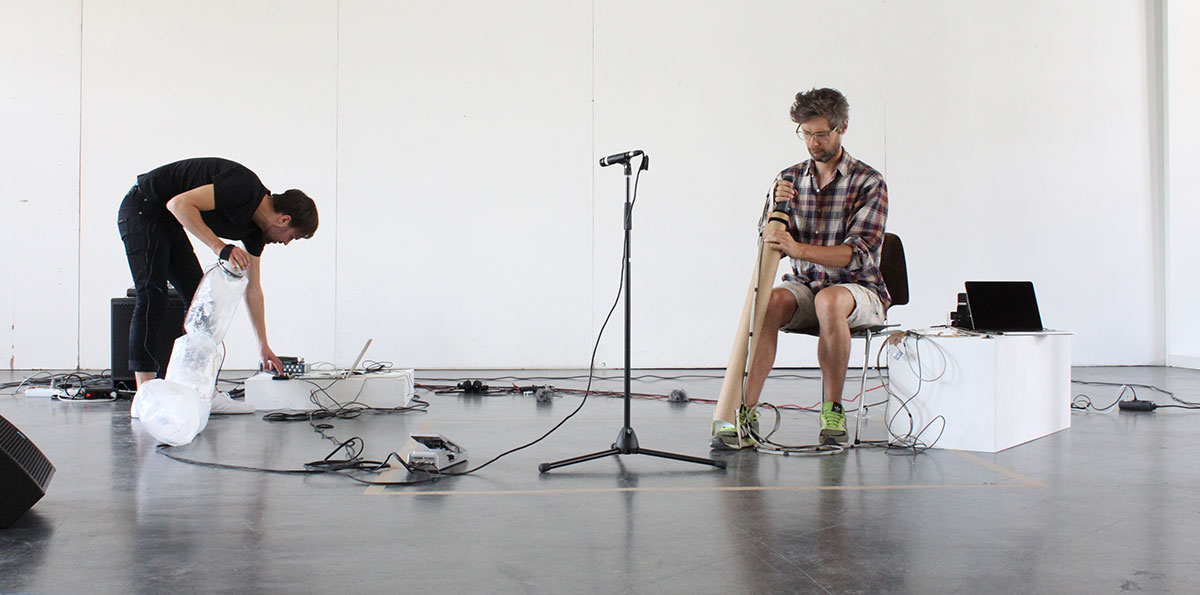 2015/2016 by Amelie Hinrichsen in collaboration with Joshua Rutter, Tobias Purfürst, Lea Danteisen,Till Bovermann and Johanna Schindler
How can we implement the matter of corporeality within a musical instrument and how do we adress movement and gesture properly within the design process, incorporating its elements right from the beginning?
Amelie Hinrichsens research which resulted in two Instrument Prototypes translated an improvisation practice stemming from contemporary dance into the design process. An acoustic musician, an experimental electronic musician and a contemporary dancer started out to improvise with each other equipped with three different kinds of material provided by the designer. Over the course of four improvisation sessions observations and personal interpretations of each session by the designer shaped the visual and sonic design of mock-ups and later more refined instrument prototypes.
The whole process was accompanied and analyzed  in an ethnographic manner by Johanna Schindler. Hopefully two articles will soon be published and listed on this page.
FINAL PROTOTYPES (SESSION #4)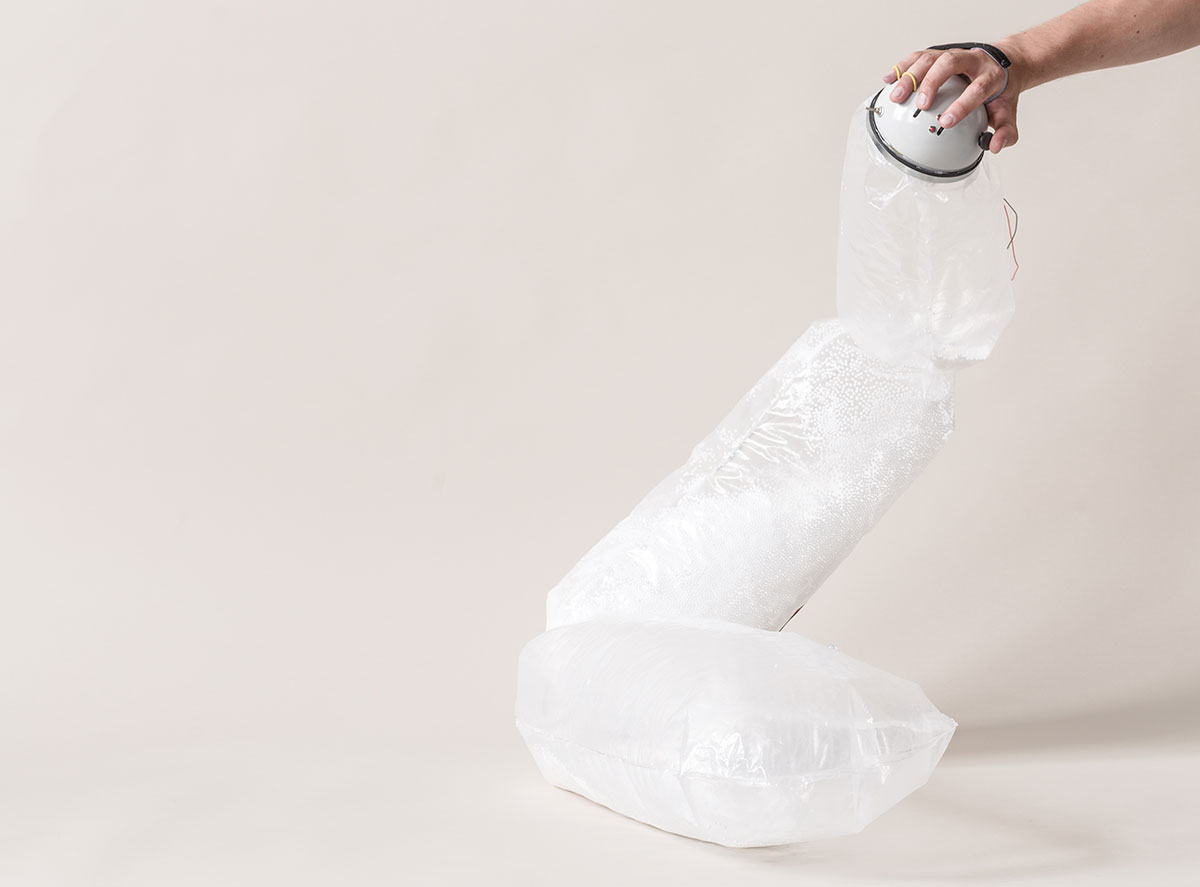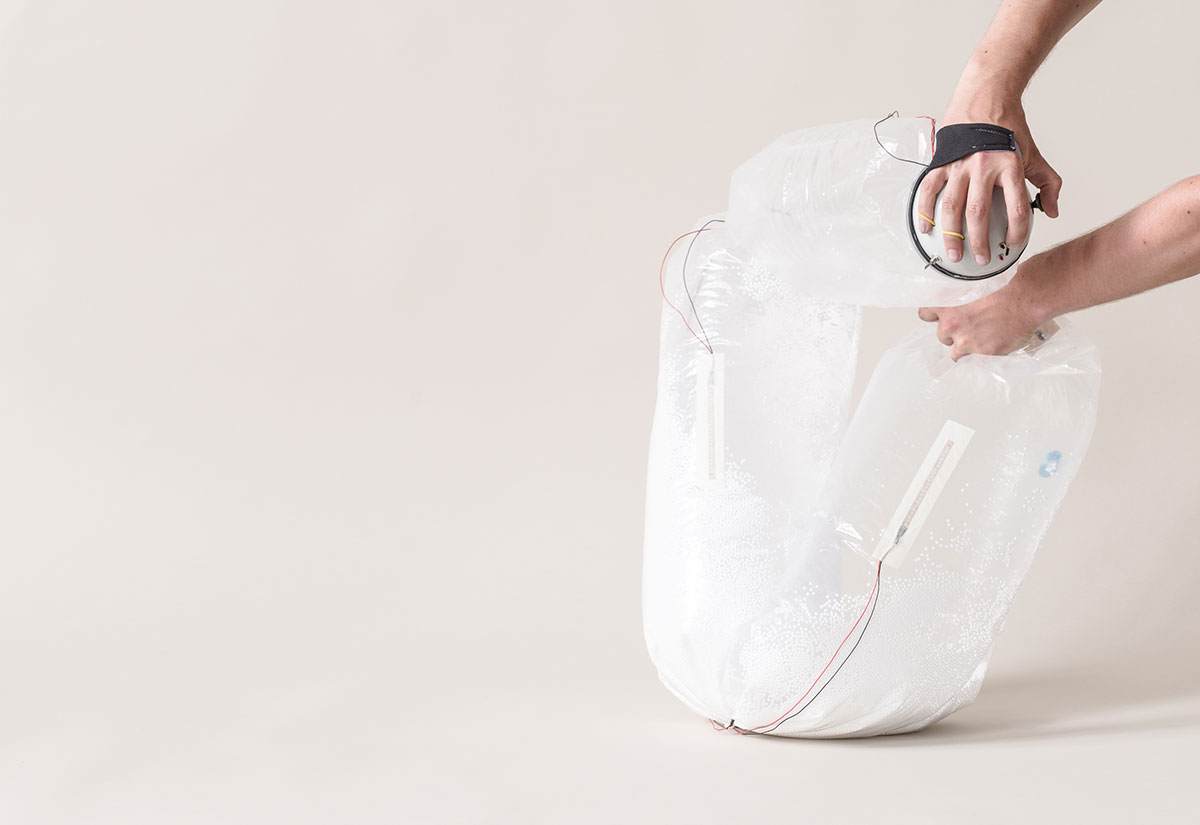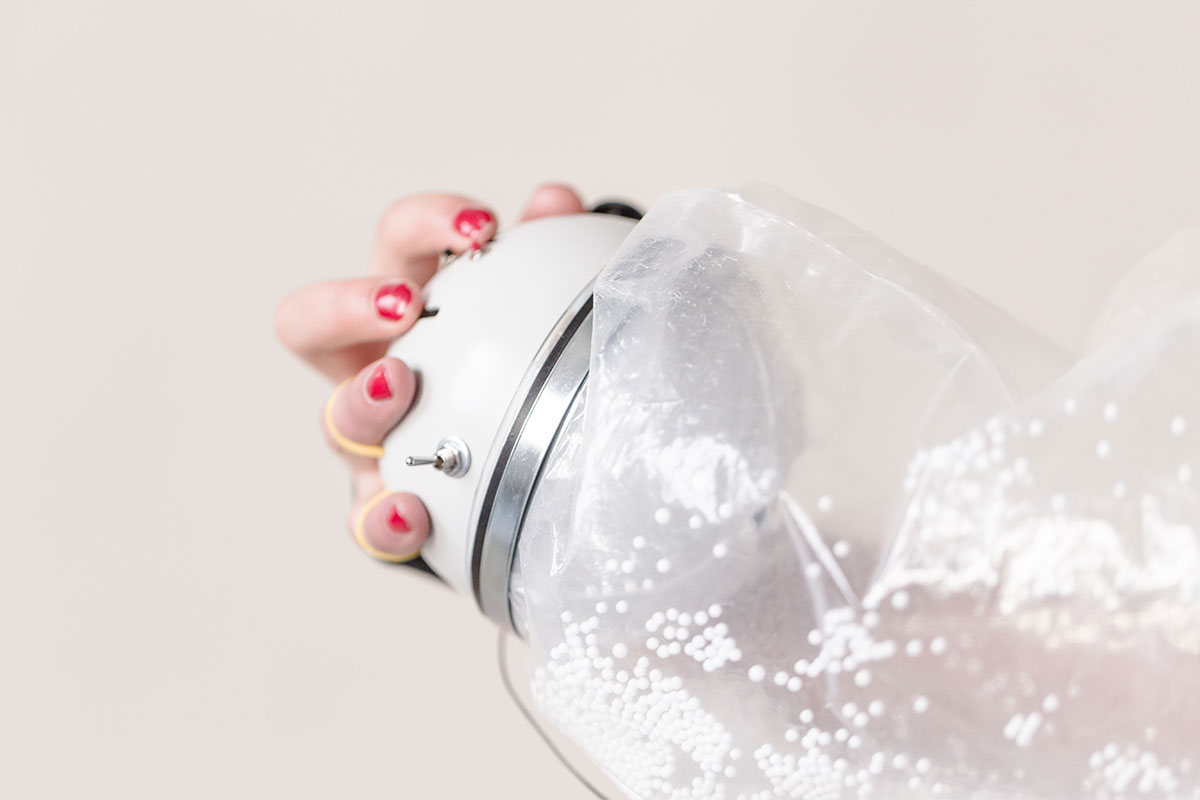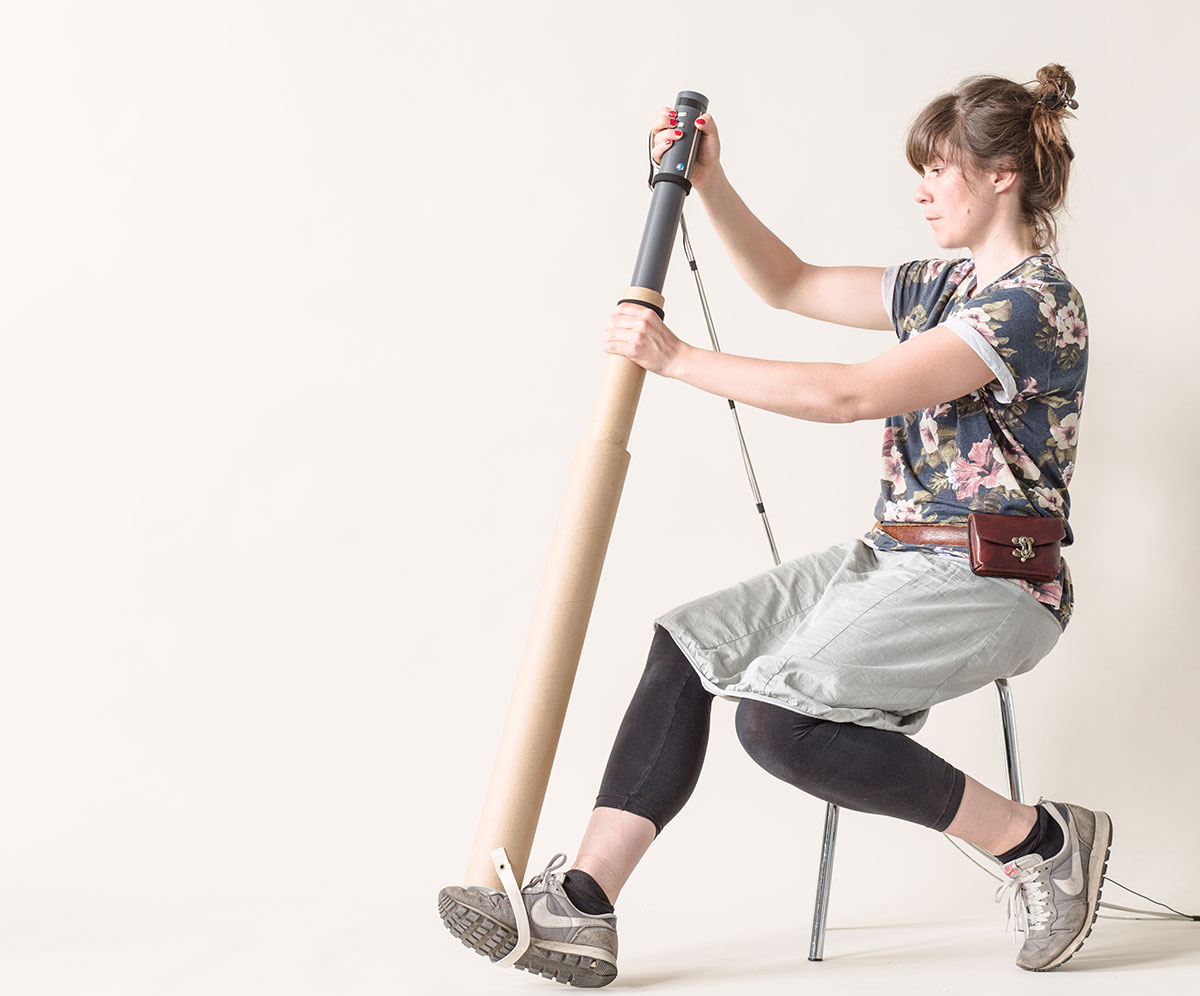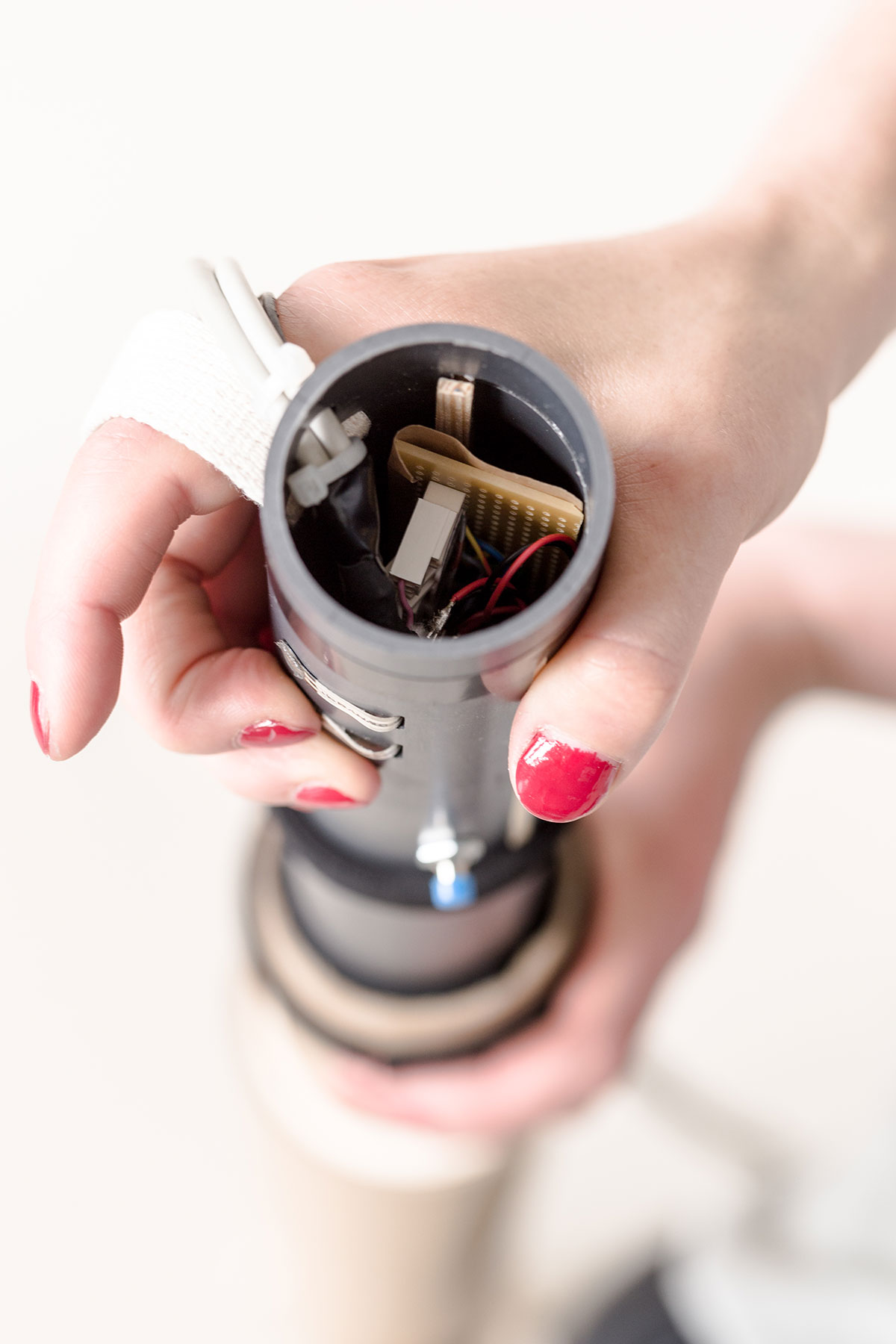 pictures by Till Bovermann
PROTOTYPES SESSION #3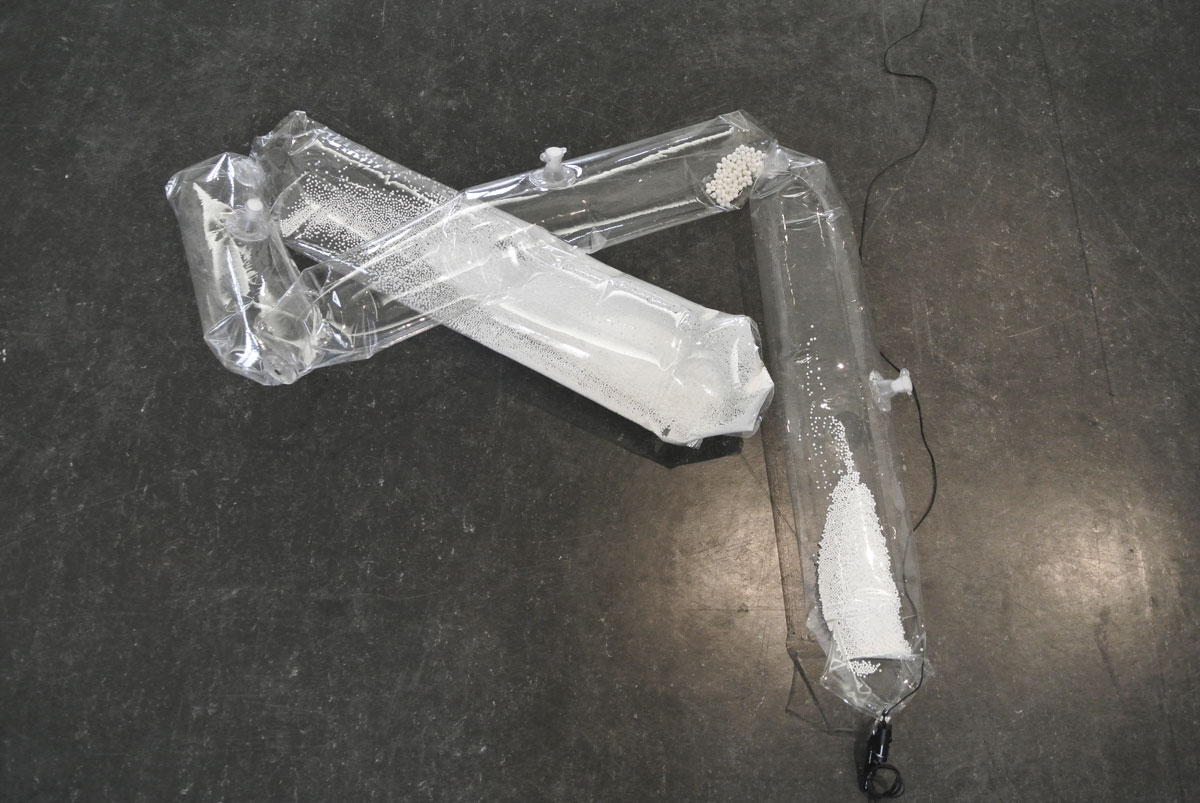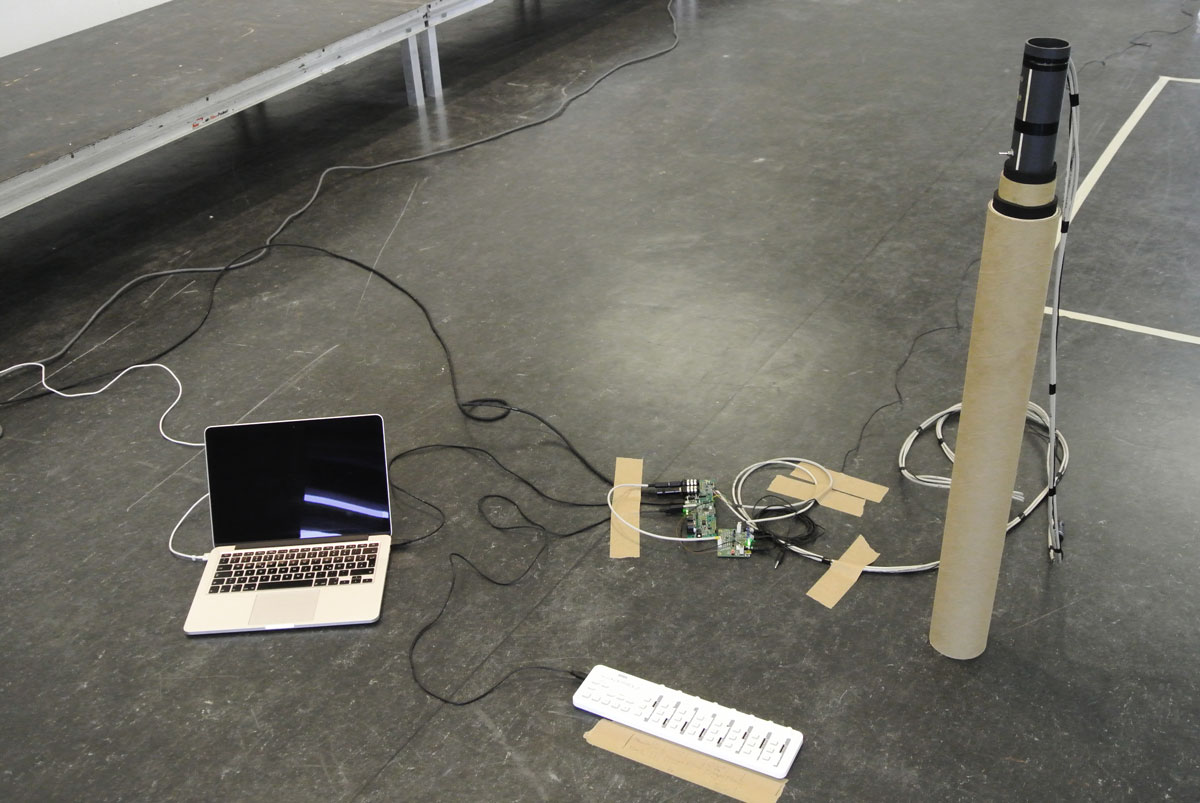 MOCK UPS SESSION #2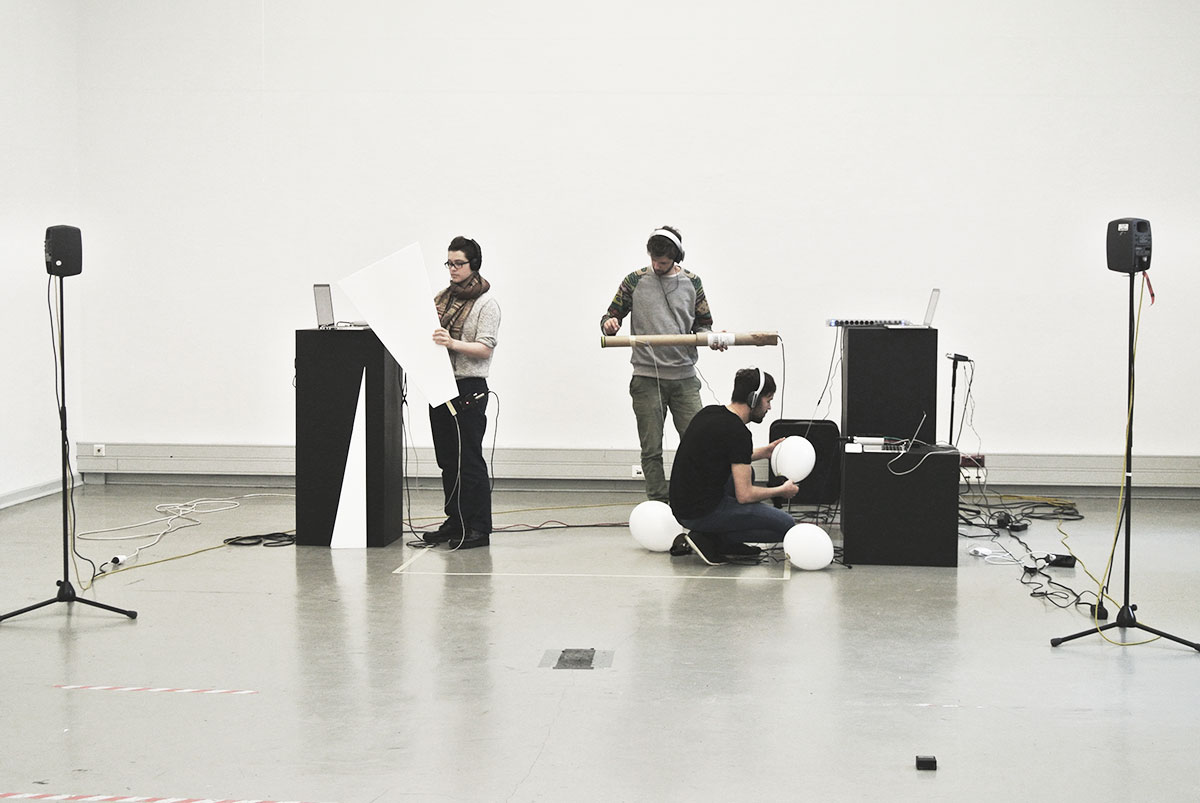 MATERIALS SESSION #1